Civil Marriage in Oregon, March 7, 2004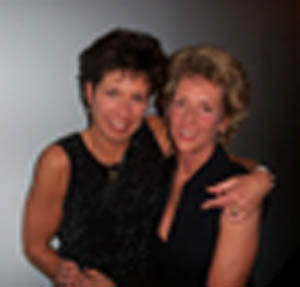 Local lesbians plan to exchange vows in Portland
Couple nervous, excited at opportunity to wed
Mary Lane Gallagher, The Bellingham Herald/March 4, 2004 
At age 38, Roby Sapp is a little nervous and "incredibly excited" to do something today she never thought she'd be able to do: get married.
"Little girls always think about when they're going to grow up and get married," Sapp said. "But I knew I was a lesbian from a fairly young age."
For two decades Sapp, the clinical research manager at Bellingham Asthma, Allergy and Immunology Clinic, had given up on having a legal wedding of her own. But her prospects changed last summer, when British Columbia legalized same gender marriage. Sapp and her partner, Dotti Berry, are still planning a reception at the Inn at Semiahmoo, but won't need to go to Canada now to get legally married.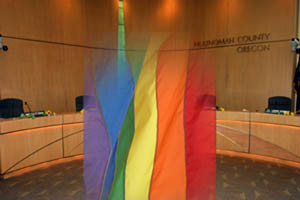 Then this week, they learned that Multnomah County, Ore., was granting marriage licenses to gay couples. That meant they were less than a day's drive away from a U.S. marriage license.
"We had already planned to be in Portland this weekend," she said. "To me, it seemed to be a little more than just a coincidence."
So Sapp and Berry decided to drive to Seattle on Thursday night and be in Portland by 9 a.m. today to join hundreds of other couples eager to tie the knot.

Getting married in our own country was just something we couldn't pass up," said Berry, 50, a motivational speaker and former basketball coach whose voice cracks when she talks about legally marrying Sapp.
"I'm just unbelievably happy and grateful," she said. "You just can't describe it."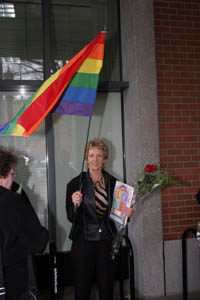 Married couples have more than 1,000 rights and protections that unmarried couples don't, Berry said. If Sapp were in the hospital, for instance, Berry might not be permitted to sit at her side, she said.
But the couple knows that many of the rights that come with a marriage certificate may dissipate as soon as they return home. Washington state law forbids marriage for same-sex couples.
"I don't know what's going to happen, but I think we'll be allowed some (rights) and we'll be denied some, basically because of laws in Washington," Sapp said. "But we're going to come back and we're going to claim every right that's due us."  
Reach Mary Lane Gallagher at mary.gallagher@bellinghamherald.com or call 715-2285.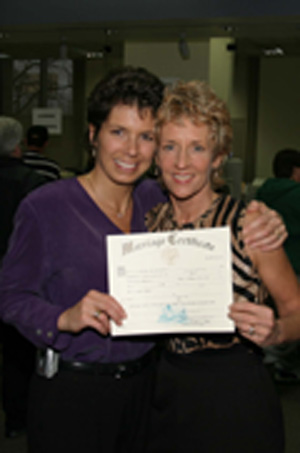 Local lesbians marry Sunday
March 8, 2004
Roby Sapp and Dotti Berry, a Bellingham lesbian couple, were married Sunday in McMinnville, Ore., after they obtained a marriage license in Portland last week.
Berry said she and Sapp got the license Friday in Portland too late to tie the knot in a civil ceremony. So they tracked down an old friend - the Rev. Bernie Turner of McMinnville, a Baptist minister - and Turner performed the ceremony at his home, Berry said.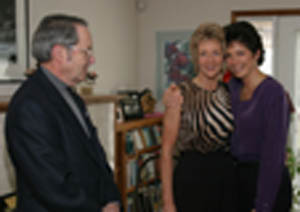 "We had a wonderful ceremony," Berry said in a telephone interview. "It was just a splendid day."
The couple planned to return to Bellingham on Monday. - JOHN STARK
In front of the home of Rev. Bernie and Rosalind Turner, just after our marriage ceremony where we signed our marriage license.