News
Keep informed about our journey, Gay Into Straight America!  Each week, we send out a newsletter.  Below are links to the ones we have sent since the beginning of our year long journey, which began September 11, 2005.  The most current one is at the top.  Note:  The last newsletter for this journey will be the December, 2006 newsletter, since our year long journey will be over; however, Stand UP Speak OUT, Inc. will continue with other projects.  Gay Into Straight America was its initial one.  Click here and sign up to receive our newsletter that will come from Stand UP Speak OUT in 2007.  Those who have already been receiving this newsletter will automatically receive our Stand UP Speak OUT...Live Authentic newsletter.

Sign up today for our FREE e-newsletter.
Speaking Schedule & Events

Aug 15, 2005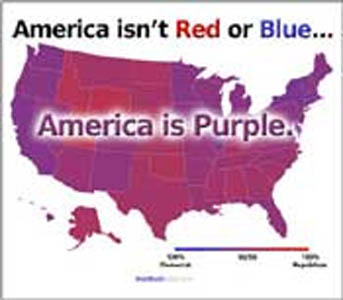 You can follow the latest news about our journey, as well as upcoming events where we will be speaking and connecting around the country.
Though we will have numerous set events, speaking engagements, and workshops/panels throughout our year of adventure, we will also be going where divine spirit leads us daily, in order to enjoy the authentic connections with people which are created when we share our stories together.  To  connect on deeper and more authentic levels is our ultimate commitment to ourselves and to people in our society. 
For more information, click here
<< Back